Cable Assemblies
Low Noise Accelerometer Cables & Coaxial Sensor Cables
Our cable assembly team in the UK produce the highest quality cable assemblies for use with a wide range of sensing and measurement applications. By making the cable assemblies in our own factory we are able to ensure the quality of every connection and every assembly, each cable is fully tested and its capacitance checked. Due to our experience in signal conditioning we understand the critical elements to quality signal analysis, this includes the correct cable. This is particularly true for accelerometer cables and sensors cables which can introduce significant noise issues if not used correctly.
We have a range of stock cable assemblies available for same day or next day shipping (subject to requirement). In addition to our stock cables we are able to supply custom cable lengths to suit your applications, using only the best quality connectors and cable which is manufactured specifically for Kemo Ltd to our own specifications.
Our low noise (triboelectric) cable is ideal for use with charge output devices such as accelerometers, pressure sensors and other devices creating an elctrical charge output which can be affected by motion induced noise within the cable. For more details on triboelectric noise, visit our technical library for more details.
All our cable assemblies have their part number on them and the strain relief boots are colour coded to indicate the type of cable, Kemo blue for Low Noise Triboelectric and Green boots for standard screened coaxial cable. Our low triboelectric noise cable is also printed with 'low noise cable' along its entire length to aid identification.
Low outgassing cables for Satellite and Space applications are als0 part of Kemo's range. Our standard cable stock meets all the requirements for vacuum applications in space, with only minor changes to the strain relief required on connectors we can ensure the full assembly meets all low outgassing requirements, for more details download our Application note here – DOWNLOAD
Our typical stock cables include the following: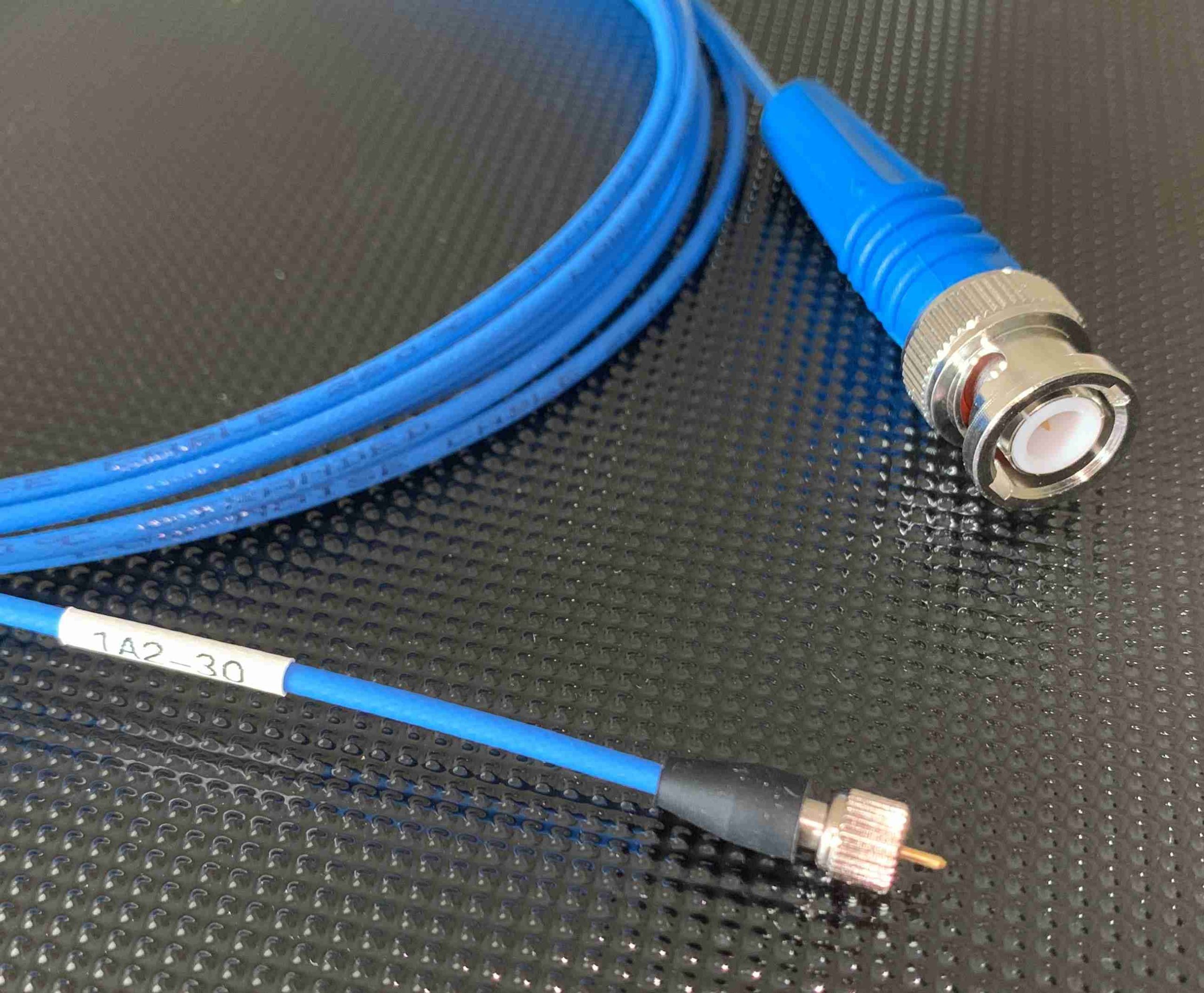 1A2-30
3m low noise cable assembly
10/32UNF microdot plug to BNC plug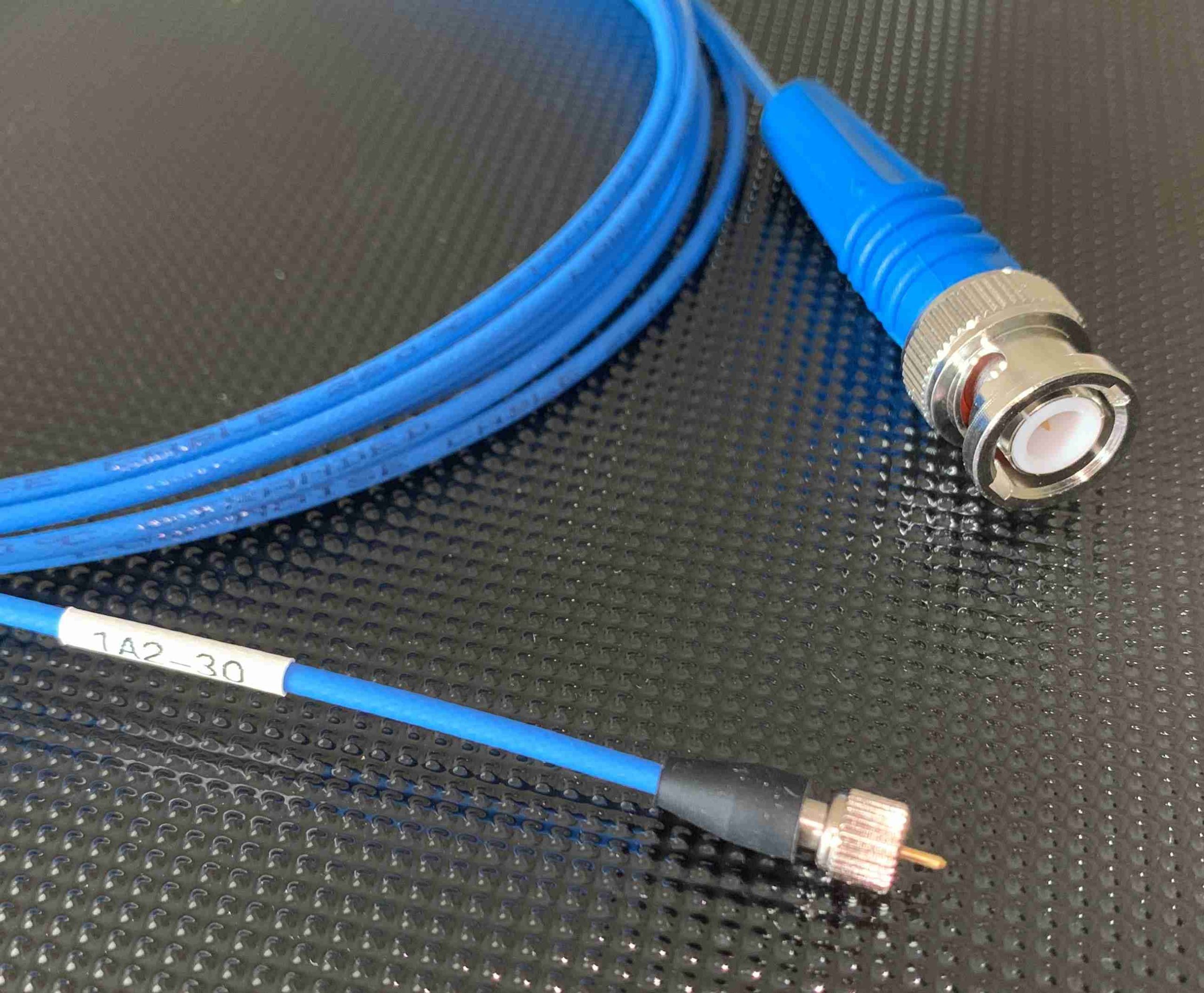 1A2-50
5m low noise cable assembly
10/32UNF microdot plug to BNC plug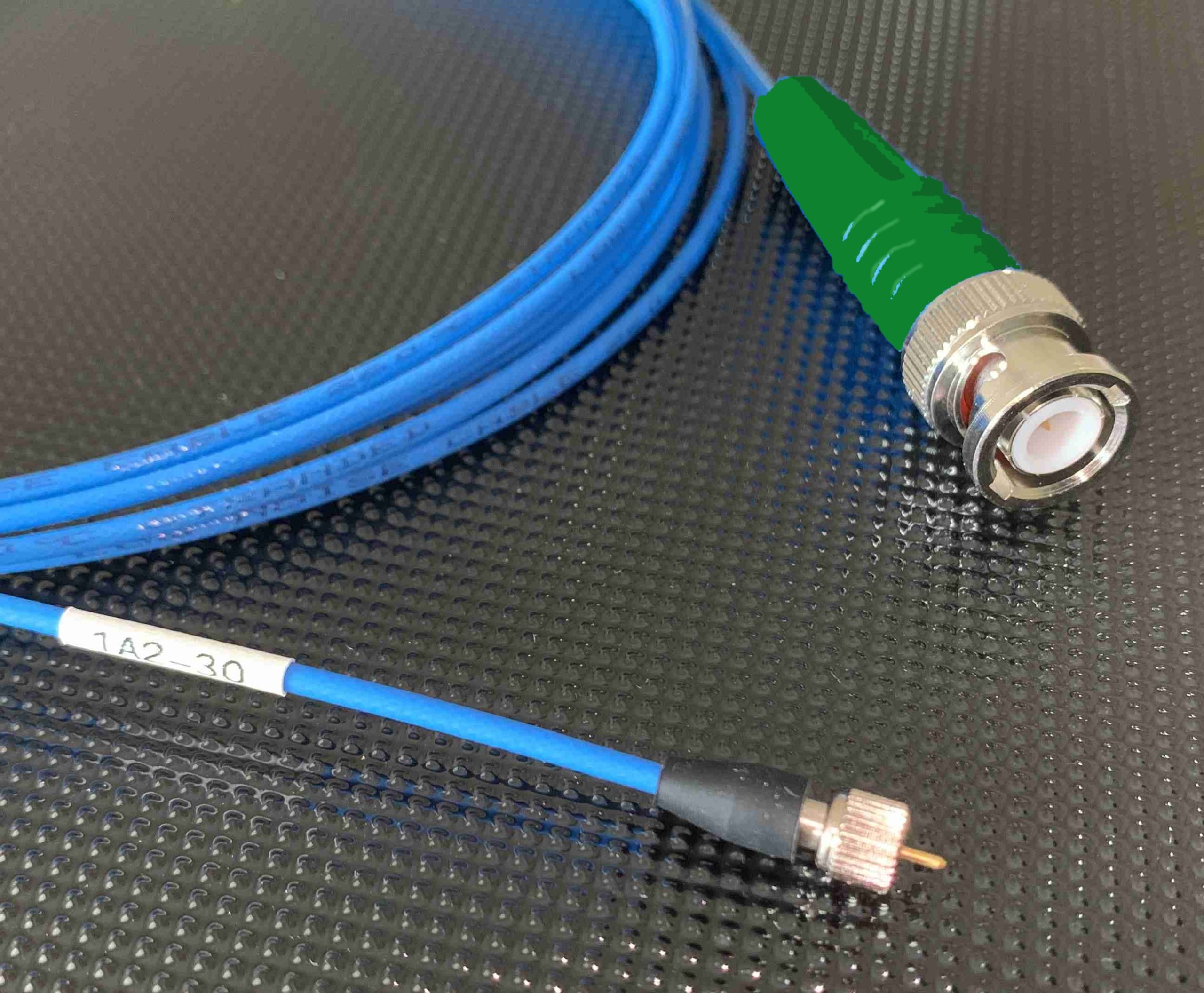 1B2-30
3m coaxial cable assembly
10/32UNF microdot plug to BNC plug
1B2-50
5m coaxial cable assembly
10/32UNF microdot plug to BNC plug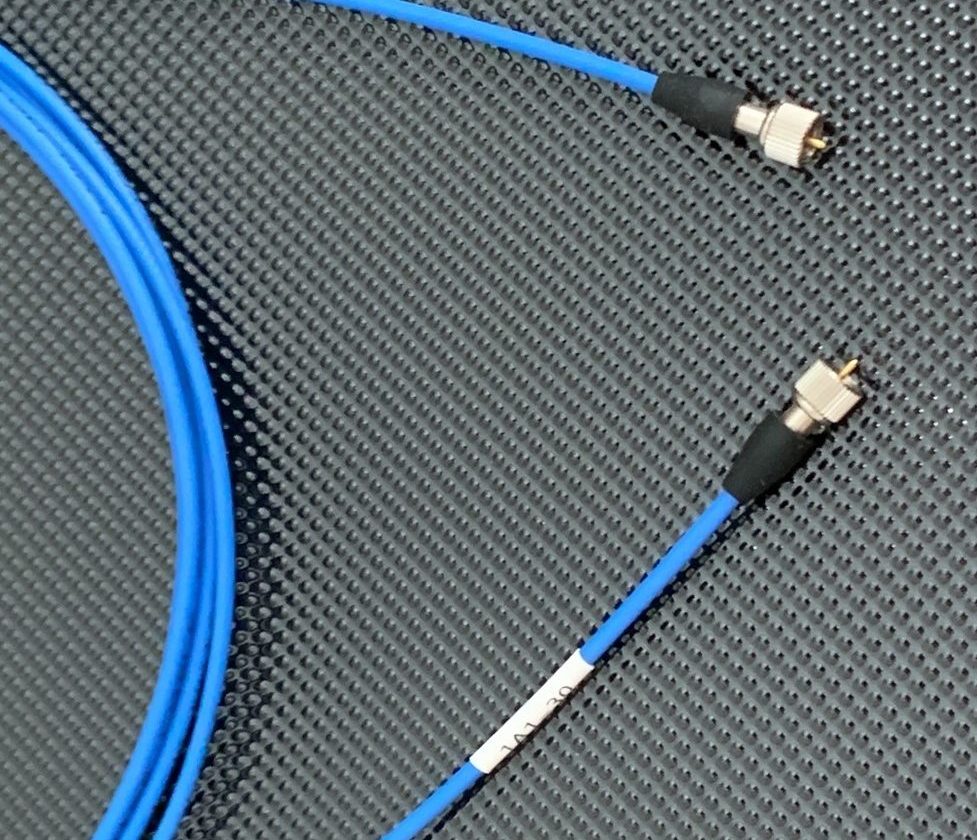 1A1-30
3m low noise cable assembly
10/32UNF microdot plug to 10/32UNF microdot plug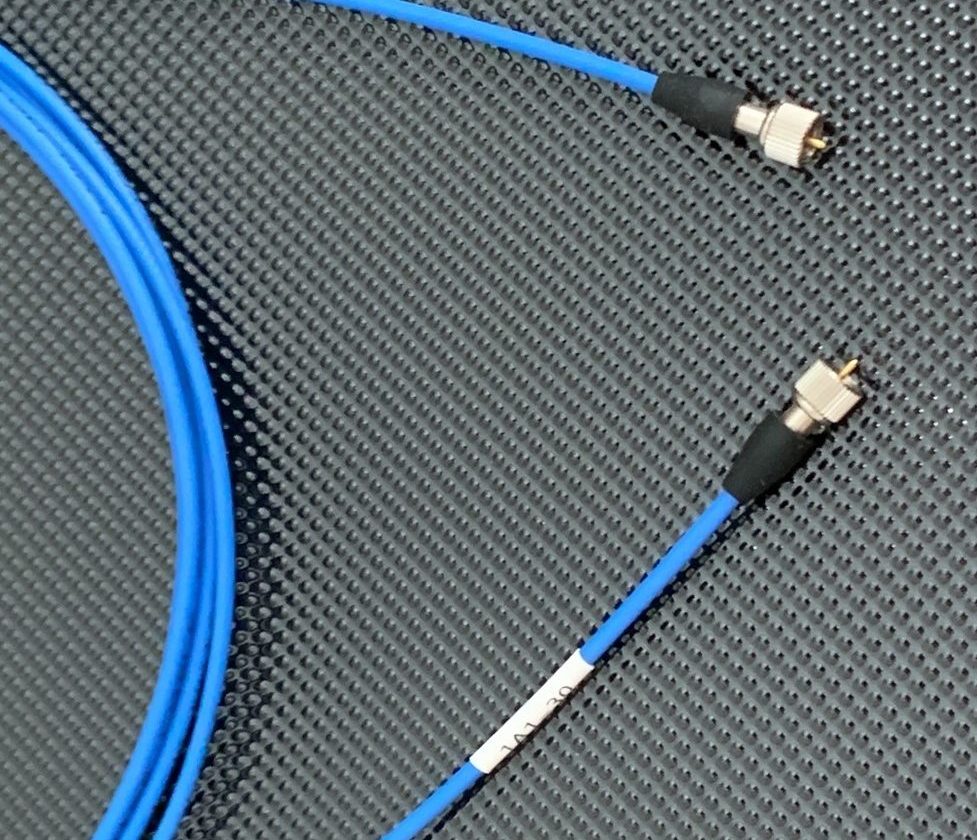 1A1-50
5m low noise cable assembly
10/32UNF microdot plug to 10/32UNF microdot plug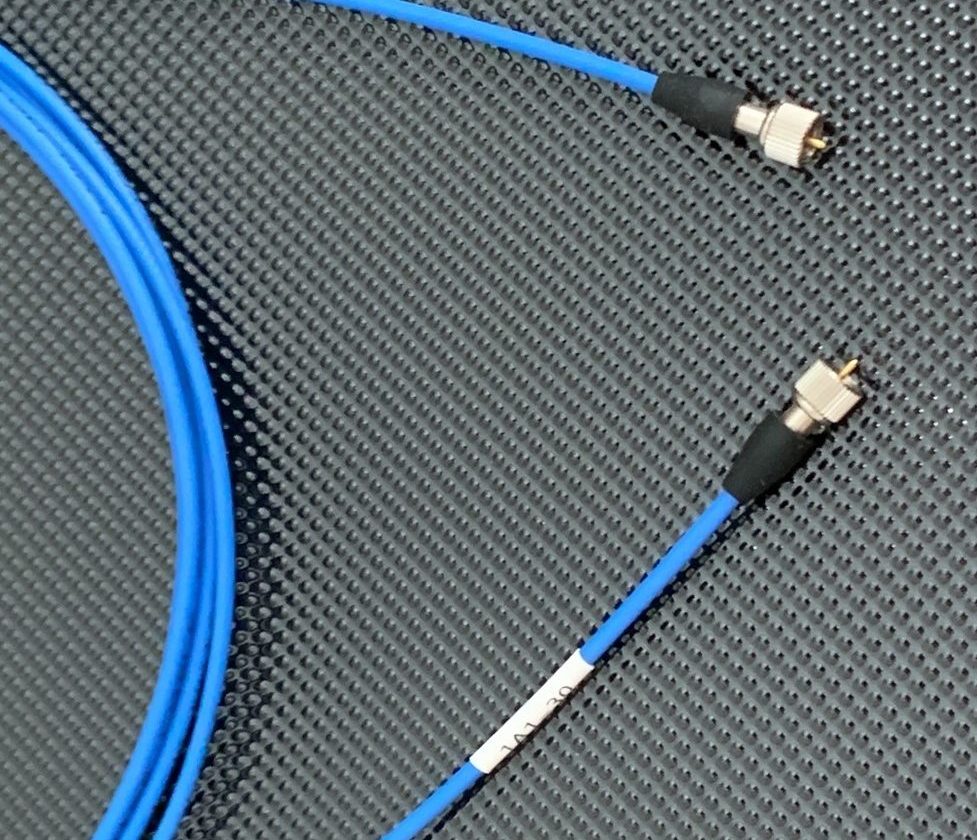 1B1-30
3m coaxial cable assembly
10/32UNF microdot plug to 10/32UNF microdot plug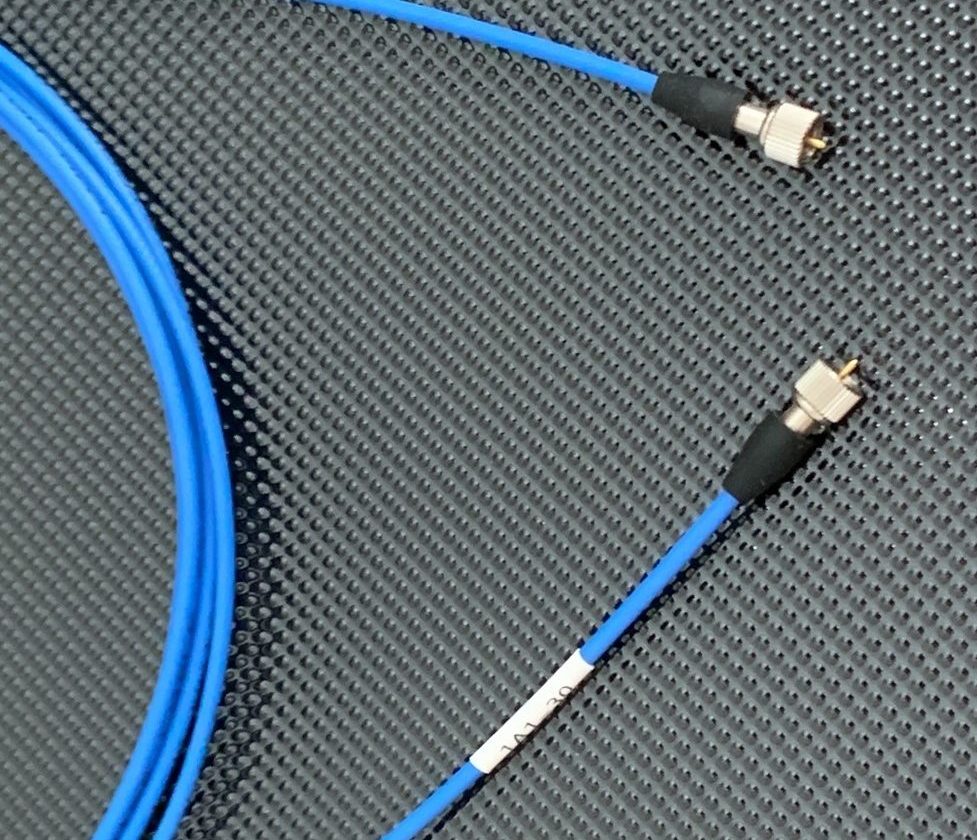 1B1-50
3m coaxial cable assembly
10/32UNF microdot plug to 10/32UNF microdot plug