About Kemo
Company history
Part of the Engineering Scientific Instrumentation Group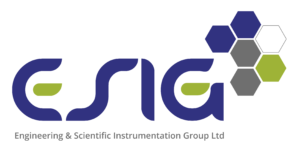 Kemo Limited is a privately-owned company that has successfully been solving filtering and signal conditioning problems around the world since 1965. Started in Southeast England by mathematicians and electronic engineers, we are specialists in high quality electronic analogue filters, an area where sophisticated mathematical techniques and state-of-the-art circuit design converge. Over the years the company has developed a wider range of signal conditioning instruments which have continued to evolve whilst always maintaining the Kemo ethos of quality first.
Changes at Kemo Limited
Management of Kemo Limited changed at the turn of the 21st century. This introduction of a new view provided the impetus for Kemo to develop into the next phase of its existence. The new management team supported by the staff introduced a new methodology to the production processes which in turn also provided a rationalisation of the product range to better support the market demand. Improved standardisation of sub assemblies and more efficient assembly methods allowed for better stock control and faster deliveries.
In 2022 Kemo Ltd was purchased by Engineering Scientific Instrumentation Group who support the development of businesses in synergistic markets and who can support each other to develop new products. Kemo now has an exciting new phase of growth and expansion supported by new owners and new management.
What do we do?
We design and manufacture electronic filters and signal conditioning systems in the frequency range of DC to 1MHz. Our products incorporate many signal conditioning features requested by users over the years including IEPE and Charge signal conditioning. We also aim to introduce new features to improve system performance. This philosophy has resulted in the most extensive, flexible signal conditioning product line available.
We have found over the years that some applications fall between the gaps in a standard product range. So we continue to engineer custom systems to many customer specifications.
As part of the Company's review we have introduced a wide range of cable assemblies, connectors, cable joiners and sensor accessories that are in high demand from our existing customer base. We have used our decades of experience to provide high quality cable and connector solutions that are required for the very highest accuracy tests, assembled by Kemo in the UK, these cables include specialist low triboelectric noise cable assemblies for charge output sensors, as well as a unique range of easy fit microdot connectors for customer that need to make their own cables in house.
How do we do it?
Our aim is always to make electronic filters which provide consistent performance within filter response types from year to year. This enables our customers to collect data and analyze it with confidence and repeatability.
To do this we are like top quality chefs, we only use the best ingredients. Many of the capacitors we use are specially made for us, using the most stable materials available today.
In many of our systems we match the capacitors to less than 0.02%, this gives us very consistent electronic filters, which are close to their theoretical performance. To the end user this means very consistent performance across a wide number of channels.
We often receive units which are >15 years old for calibration, and they still meet the same specification that they were tested to when new.
What tools do we use?
We use a range of industry standard circuit design packages, most of our circuit board layout we sub-contract to an established company who we have worked with for a long time, they layout boards every day, we do not, so they usually make a better job than we would. Mechanical design is CAD based, something which saves considerable time and effort. We e-mail a file and a few days latter we receive the parts. Its not paperless, but paper reduced.
All our electronic files are files are centrally stored on site on mirrored Solid State Drives, and then once a day backed up to offsite archieve quality magnetic discs. Totally under our control