Who Are We
Neill Ovenden – Managing Director
Neill joined Kemo Ltd in 2022 after the purchase of the company by Engineering Scientific Instrumentation Group where he is also the Chief Executive Officer.
He has a long engineering and company management experience having worked in Defence, Automotive, Electronics and Aerospace sectors within the test, development and manufacturing fields. After a move into technical sales and marketing with Data Physics Corp., m+p international and LMS International (Siemens) he finally moved on to start his own consultancy business in 2007, NDO Consultants Ltd, where he remains as Managing Director.
As a consultant he was able to follow his passion of education committment for the next generation of test and development engineers whilst also passing on his mixed technical and commercial experience to clients requiring engineering, sales and marketing experience.
In 2012 Neill took over as Managing Director of DJB Instruments (UK) Ltd where he worked for over 9 years taking the business forward with new branding and a strong global presence. This work also included expansive re-engineering of products and manufacturing processes.
After leaving DJB in 2021 to focus on his consultancy and training work he developed plans for ESIG alongside Donna Ovenden, plans which came to fruition in the latter part of 2021 and into 2022.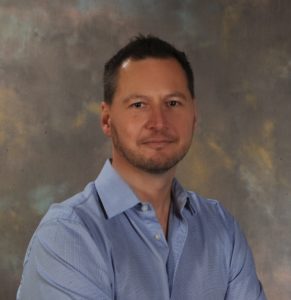 Donna Ovenden – Financial Director
Donna joined Kemo Ltd in 2022 after the purchase of the company by Engineering Scientific Instrumentation Group where she is also the Chief Financial Officer.
She has an extensive background in both human resource management and company financial control. Her experience has taken her across many different industry sectors including Retail, Hospitality, Engineering and Manufacturing.
It was at DJB Instruments (UK) Ltd that she found herself working alongside Neill and where she completely changed the way the company ran its accounting and budgeting. This included introducing new processes for credit control, nominal code use and new purchasing methods, these changes allowed the company to control its limited financial resources as it drove forward with re-engineering.
Her introduction of strong HR procedures and policies provided the baseline for strong future growth.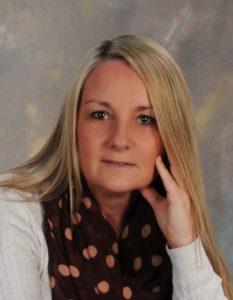 Robert Owens – Technical Representative
Robert is of the 'original engineering' vintage, from a time that engineers got to know the fundamental principles of engineering because the equipment of the day didn't do everything for you, yes that means we are talking about the pre computer period.
As the previous managing Director of Kemo Ltd, he is responsible for much of the change within the business over the last two decades and has led a significant change in its products.
His work history represents a constant education and learning of instrumentation and measurement techniques, during which time he was fortunate to work with many of the industry's globally recognised experts in the field.
In 1998 he Joined Kemo Ltd and went on to purchase the Company very shortly afterwards. His background in signal measurement and education in production engineering provided the perfect basis for a program of modernising and streamlining of product design and manufacture. He introduced a new focus on filter performance with a particular eye on channel matching, which led to Kemo Ltd leading the world in this critically accurate filter performance criteria.